Remote Feng Shui Consultation
Your home can be assessed from a distance
This is a unique opportunity to find out if your home is supported for health, relationships and prosperity.
A remote Feng Shui consultation can help with:-
Analysing your current property to ensure it is supporting you and your family.
Assist you with selling a property. Sometimes the process may be taking longer than usual and Feng Shui may be able to identify what needs to be done.
Checking on a property you wish to buy to ensure it will support you and your family once you have moved in.
Remote Feng Shui for your current home
Using Google maps the surrounding area can be assessed and the compass orientation of your home can be used to calculate the energy chart. An accurate compass direction would be required to confirm my reading.
Remote Feng Shui includes:-
An analysis to assess if your home is supporting you for health, relationships and prosperity.
An assessment of your bed positions to ensure best directions and advice given if needed to support your health and wellbeing.
A distant energy cleanse is also offered to help make your home vibrant and welcoming. This cleanse would aim to deal with the issues of Geopathic Stress and negative energies left by previous occupants. It also releases energies caused by current occupants caused by illness, divorce, arguments, bereavement etc.
Advice is also given on the effects of electro-magnetic fields and the importance of clearing clutter.
A written report with information and Feng Shui recommendations for your home will be sent to you and back up support is also offered.
What is required for a remote Feng Shui analysis?
Your name and address
Date of birth for each person in the home to establish their compatibility with the building and their best locations and directions.
The date the building was built and the dates of any major renovations.
A floor plan of all levels with accurate proportions.
An accurate compass reading which would be explained.
Furniture positions on the plan such as bed, chairs, desks, tables, cooker.
Photos may be required depending on what the analysis reveals. There is also the opportunity to arrange an appointment using Skype, Zoom or Facetime which can support the consultation.
Remote Pre-Sale Consultation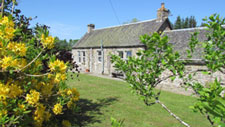 A remote pre-sale consultation could be beneficial if you find that your home is taking longer to sell than expected. Certain homes have problems that can put off buyers. By using Feng Shui you would be able to identify problems which may put off prospective buyers and simple changes would be recommended to make the house more saleable.
A remote pre-sale consultation would include:
Distant energy assessment and cleanse to address Geopathic Stress and negative energy issues.
With the assistance of either photographs, Face Time or Skype you can guide me round your property and recommendations would be made.
A written report with advice and recommendations.
Remote Pre-Purchase Consultation
When purchasing a new property, it would be reassuring to know if your new home will be supportive for you and your family.
A pre-purchase Feng Shui assessment can be done remotely using details from an estate agent such as floor plan and photos. It may be possible to use Face time if you have access to the property. Google Earth can supply a view of the environment to confirm the compass reading.
Details of the date of birth of family members would also be required.
A reading of the energies in regard to Geopathic Stress can also be undertaken. These cannot be dealt with until you move into the home and would be a separate remote consultation which would also include an energy cleanse.
A remote pre-purchase cleanse includes the following:
Assessment of property using Flying Star Feng Shui to see if your home supports your family for health, relationship and prosperity.
Assessment of personal directions and locations to see which bedrooms support family members best.
Distant energy assessment.
Written report with advice and recommendations.
For more information or to book a consultation with Jackie